Full HD Dash Cam DVR with 2.4" Display
£ 9.99 inc. vat
£14.97
save £4.98
£ 8.32 ex. vat
£12.47
save £4.15
Full HD Dash Cam DVR with 2.4" Display
QuickFind: 819104
Mfr part code: XEN-DC-1024
90 degrees 1080P video at 30 fps
Automatic loop recording
2.4" LCD Screen
Max 32GB SDHC
1 Year Warranty
Product Description
Full HD Dash Cam DVR with 2.4" Display
Why you need a dash cam
Dash cams are rapidly becoming a driver's best friend. Footage from the cameras can provide valuable evidence if you're unfortunate enough to be involved in a road traffic accident. Cameras can also protect you against crash for cash schemes and counterclaims from other parties in an accident.
Full HD dash cam
This fantastic value for money dash cam provides full HD footage. It's easy to install. Just plug and play. As soon as you turn on the ignition the camera will begin recording. Turn off the engine and the camera stops recording.
All the features you need
This dash cam costs less than many others yet has a higher specification. As well as providing high-definition video it has a loop recording function which automatically begins recording over previous unlocked footage. This ensures the camera is always rolling even on the longest journeys.
The camera also has a built-in G-sensor. This automatically saves and locks the video in the event of a collision. You can also manually press the lock button. This prevents the current footage being overwritten.
The camera also has motion detection. If the dash cam is on it will automatically begin recording if it senses movement within its viewing range.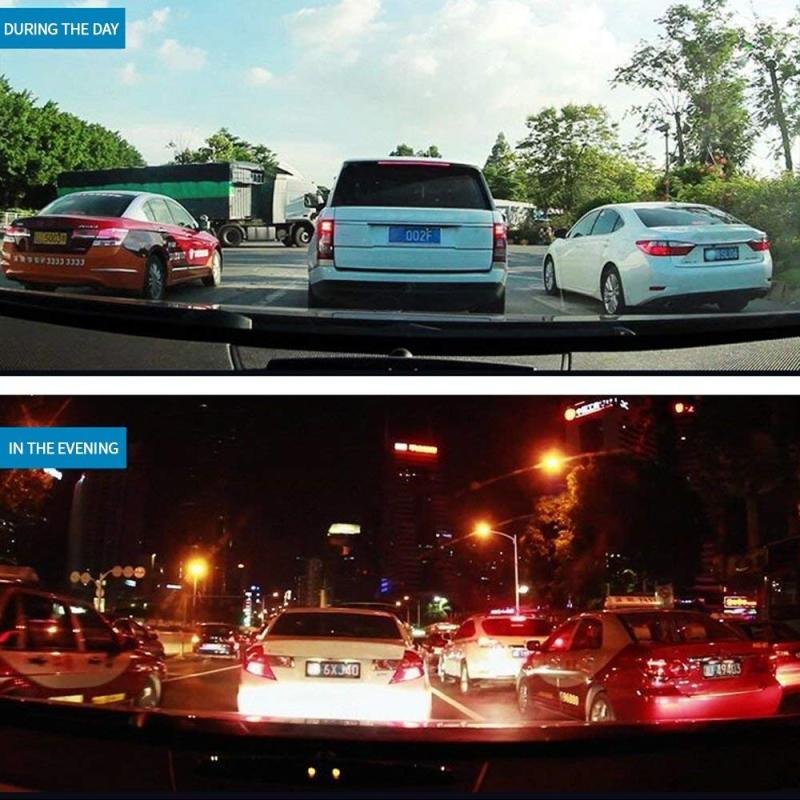 SD card
You will need a micro SD card to get the most from this dash cam. It can support a card of up to 32GB. But please note a micro SD card is not included with the dash cam and must be purchased separately.
90 Degree High-end Full HD glass lens
Display: 2.31 inch LCD 
Resolution: 1920*1080 (Max) 
Audio: Built-in microphone 
Automatically turn on/off function (This works for most Car Models except those always having power in the cigarette lighter even when the engine is off.)
Support HDMI full HD video transmission 
Support micro SD memory card, up to 32GB (NOT Included) 
Seamless loop-cycle recording function 
Motion detection function 
G-sensor function/ Fast Lock button 
Charger: DC 12V 
USB cable compatible: Windows 2000/ XP/ Vista/ Windows 7-10 , MAC OSX10.3.6 or above
Package includes: 

1X Dash cam 
1X Suction mount
1X DC 12V Car charger 
1X USB Data transfer cable 
1X User Manual 
Tips: 

1. The camera needs to be plugged in car power while in use, due to small capacity of battery. 
2. Our supplied charger only supports 12V voltage on cars. If you need to use it on 24V truck, please do use an extra ACC power box to help convert and reduce voltage. Or else charger or camera might get burnt. 
3. If the camera can't be switched on, please charge the camera for one hour and then use one pointed stick or needle to press the hidden reset button while camera connected to car power. 
4. Please do remember to close parking monitoring and motion detection function when you are driving on the road. 
Ask an Owner
Full HD Dash Cam DVR with 2.4" Display
Product Discussion
Full HD Dash Cam DVR with 2.4" Display
Our comments box is a great way for you to view other people's feedback about products on Ebuyer.com, and add your own.
This tool is open to everyone.
You are responsible for the contents of your comments and any consequences that may arise as a result of them.
Comments that contain any of the following will be deleted: terms considered explicit and inappropriate; defamatory, obscene, unlawful, harmful, or offensive.