Hard Drives
Ebuyer supplies a wide range of external hard drives in all shapes and sizes. Whether you want a sleek, portable hard drive to carry everywhere or a heavy duty desktop drive to back up your files, you'll find the right product at the right price for you here.
Shop now
Ebuyer also has a massive range of internal hard drives from all major manufacturers, ranging from those aimed at the casual user to heavy duty drives built for high volumes of data access. Ebuyer has both IDE hard drives and SATA drives, with a range of access speeds and caches to suit all machines.
Shop now
If you're looking for a little more from your Hard Disk, Ebuyer also has a range of solid state hard drives. With superfast read and write speeds these drives will save you time and enhance the performance of your PC.
Shop now
Network attached storage - also known as NAS - is an easy way to store and share files, create backups and stream media. Easy to set up, they are suitable for home and business networking and entertainment. Choose your NAS Hard Drive from a wide range available at Ebuyer.com.
Shop now
If you're a business owner looking for a storage device that is easily scalable, we have NAS systems designed to support 12 or more storage bays. These often resemble servers. Take a look at the Enterprise Hard Drives at Ebuyer.com.
Shop now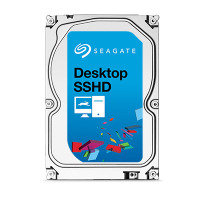 Hybrid Hard Drives
Get the best of both worlds with Hybrid Hard Drives. They combine the flash memory and speed used in Solid State Drives (SSD) with the large capacities and low costs of traditional Hard Disk Drives(HDD).
Shop now
What is a Hard Drive?
A Hard Drive (HDD – Hard Disk Drive) is the main data storage device used with a Personal Computer. The Hard Drive stores all the programmes, applications and documents used by the computer including the operating system and, as such, requires a large capacity usually in excess of 1TB, though many PCs are supplied with a stock 500GB Hard Drive.
Hard Drives for Macs
Mac users have plenty of choice when it comes to adding extra storage to their machines with a range of external hard drives available at great prices from Ebuyer.com. Check out the latest My Passport for Mac devices and RAID supported Thunderbolt desktop drives for the easy way to add a huge amount of additional storage to your Mac.
Shop now
Running out of room? Nowhere to store the photos from last night? Or your amazing Photoshop creations? Don't think about replacing your PC, simply upgrade your hard drive! Hard drive technology is advancing all the time, whether you're a tech savvy type looking to upgrade your PC or you just want some plug and play extra storage space, Ebuyer has a range of hard drives to keep your valuable data safe.
It's easy to upgrade to a new hard drive, increasing the storage space on your PC or Laptop as well as saving you energy and reducing the noise of your machine. New model drives are faster, more reliable and much bigger than their predecessors, giving you more space and peace of mind.
If you can't be bothered to crack open your PC then why not go for the even easier solution of an external or portable hard drive? These drives connect via USB to your computer and can be used for storage as well as backing up your files. Simply get it out of the box and plug it in, it's that easy.