AMD AM4 Ryzen 7 CPU
(7)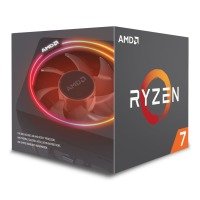 Ryzen 7 2700X 2nd Gen
8 Core, 16 Thread
3.7GHz, 4.35GHz Turbo
RGB Wraith Prism Cooler
Free Delivery
QuickFind: 830813 | Mfr part code: YD270XBGAFBOX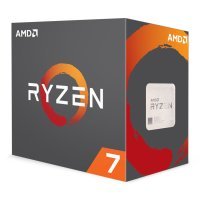 Eight Core with Sixteen Threads
3.80GHz clock speed
14nm FinFet Process
16MB L3 Cache
Dual Channel DDR4 Controller
Free Delivery
£ 198.96 inc. vat
£259.98
save £61.02
£ 165.80 ex. vat
£216.65
save £50.85
View Product
QuickFind: 778679 | Mfr part code: YD170XBCAEWOF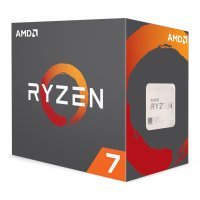 Eight Core with Sixteen Threads
3.70GHz clock speed
14nm FinFet Process
16MB L3 Cache
Dual Channel DDR4 Controller
Free Delivery
£ 199.94 inc. vat
£256.97
save £57.03
£ 166.61 ex. vat
£214.14
save £47.53
View Product
QuickFind: 778680 | Mfr part code: YD1700BBAEBOX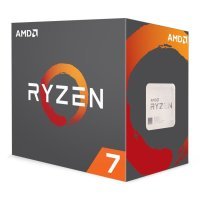 Eight Core with Sixteen Threads
4.00GHz clock speed
14nm FinFet Process
16MB L3 Cache
Dual Channel DDR4 Controlle
Free Delivery
£ 219.95 inc. vat
£274.49
save £54.54
£ 183.29 ex. vat
£228.74
save £45.45
View Product
QuickFind: 778677 | Mfr part code: YD180XBCAEWOF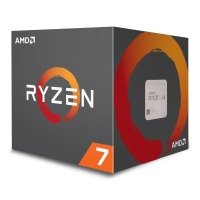 Ryzen 7 2700
8 Core, 16 Thread
3.2GHz, 4.1GHz Turbo
LED Wraith Spire Cooler
Free Delivery
QuickFind: 830814 | Mfr part code: YD2700BBAFBOX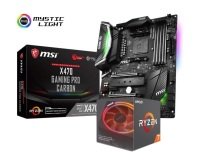 Motherboard - MSI X470 GAMING PRO CARBON
Processor - Ryzen 7 2700X
Free Cooler*
DDR4 Support
Free Delivery
QuickFind: 857814 | Mfr part code: X470 GAMING PRO CARBON + 2700X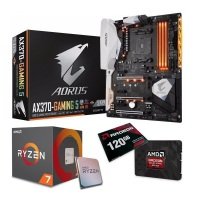 Gigabyte AMD AX370-Gaming 5
AMD Ryzen 7 1700X
AMD 120GB SSD
Free Delivery
£ 404.98 inc. vat
£451.98
save £47.00
£ 337.48 ex. vat
£376.65
save £39.17
Finance from per month.
( APR) representative
View Product
QuickFind: 792521 | Mfr part code: GA-AX370 Gaming 5 + 1700X + SSD
Return to top
AMD AM4 Ryzen 7 CPUs from Ebuyer.com
For gamers, designers or PC enthusiasts looking for high-performance processors, AMD's Ryzen 7 delivers unbeatable speed and flexibility. With a base clock frequency of 3.6GHz which can boost to 4.0GHz, the Ryzen 7 1800X is the fastest eight core processor on the market.
The incredible and unmatched performance of Ryzen 7 is combined with AMDs trademark affordability. You have never been able to find this level of performance at such a low price.
All Ryzen processors are unlocked to enable any PC builder to max out the potential of their PC by adding a compatible motherboard and additional cooling.
Buy today at Ebuyers unbeatable price and we will deliver your new Ryzen 7 to you free of charge.