PCI Adapter Cards
Wireless Network PCI Adapter Cards from Ebuyer.com
Using an adapter card adds a wireless option to a desktop PC meaning it can connect to a network without cables. The card fits inside the PC and connects to the motherboard through either a PCI or PCIe interface.
Read more...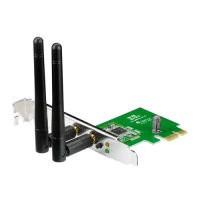 Network Adapter
PCI-e
Wireless-N300
2.4GHz Operating Frequency
downlink up to 300Mbps
£ 11.18 inc. vat
£24.63
save £13.45
£9.31 ex. vat
£20.52
save £11.21
View Product
QuickFind: 278087 | Mfr part code: PCE-N15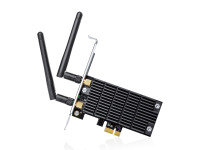 QuickFind: 728214 | Mfr part code: ARCHER T6E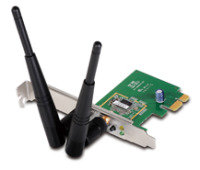 Complies with wireless 802.11b/g/n standards with data rates up to...
Increases wireless coverage 4 times further
Built in 3dBi high-gain detachable antennas
Includes multi-language EZmax setup wizard
QuickFind: 495088 | Mfr part code: EW-7612PIN V2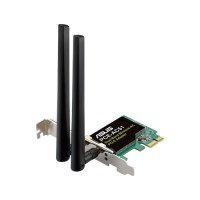 High-speed wireless Internet connectivity
Wireless-AC dual-band for lag-free streaming and high performance...
£ 32.99 inc. vat
£35.49
save £2.50
£27.49 ex. vat
£29.57
save £2.08
View Product
QuickFind: 748076 | Mfr part code: PCE-AC51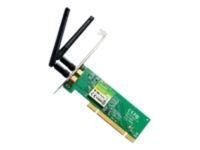 Network Adapter
Plug-in card
PCI
Wireless
300 Mbps
QuickFind: 278131 | Mfr part code: TL-WN851ND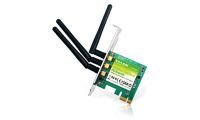 Network Adapter
PCIe
Dual Band
QuickFind: 291714 | Mfr part code: TL-WDN4800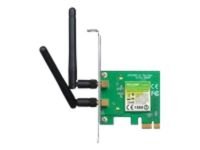 QuickFind: 343318 | Mfr part code: TL-WN881ND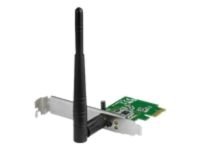 Device Type: Network adapter
Form Factor: Plug-in card - low profile
Interface (Bus) Type: PCI Express
Data Transfer Rate: 150 Mbps
£ 8.68 inc. vat
£10.98
save £2.30
£7.23 ex. vat
£9.15
save £1.92
View Product
QuickFind: 337540 | Mfr part code: PCE-N10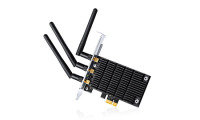 QuickFind: 702599 | Mfr part code: Archer T9E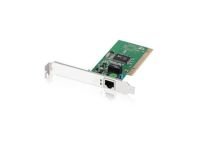 Network adapter
Plug-in card
PCI
Wired
QuickFind: 722830 | Mfr part code: EN-9235TX-32V2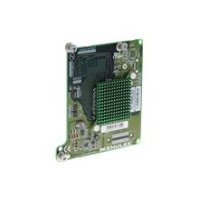 Networking Product Advice:
01430 433 671 or Solutions@Ebuyer.com
QuickFind: 388629 | Mfr part code: 659818-B21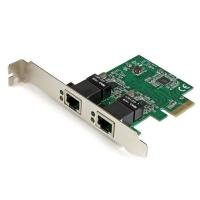 Two 10/100/1000Mbps compatible RJ-45 Ethernet ports
Up to 9K Jumbo Frame support
Compatible with PCI Express Base Specification 2.0 (backward...
QuickFind: 671889 | Mfr part code: ST1000SPEXD4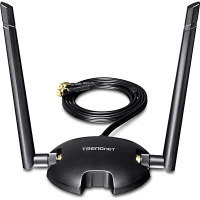 High power radio
Heat sink for optimal heat dissipation and performance
Includes standard and low profile brackets
Compatible with a PCI Express (PCIe) slot
QuickFind: 761613 | Mfr part code: TEW-807ECH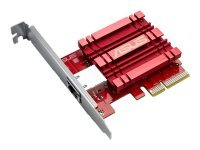 Network adapter
PCIe
10GBase-T x 1
QuickFind: 803349 | Mfr part code: XG-C100C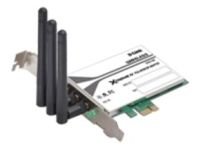 Network Adapter
Plug-in card
Wireless
QuickFind: 137542 | Mfr part code: DWA-556
Return to top
PCI is the acronym for Peripheral Component Interconnect (the e on some devices denotes express) and simply refers to how devices installed in the computer cases expansion slots connect to the CPU / motherboard.
Adding an adapter card increases the versatility of a typical desktop PC and is a quick and easy way to upgrade the functionality of the machine. A high-quality PCI adapter card will deliver a fast and reliable connection to the network and, of course, has the added benefit of removing the need to have unsightly cables running between the computer and router.
Upgrade your network with Ebuyer.com
PCI adapter cards are just one of the many wireless network solutions that can be found here at Ebuyer. Check out the full range and discover great deals not only on PCI adapters but also on access points, controllers and routers. Take advantage of our low prices and order today for fast delivery within the UK.