Ebuyer Recommends
TP-Link ADSL Routers
(3)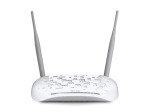 Providing broadband speeds up to 100Mbps over VDSL2 and backward...
Featuring dual WAN ports
compatible with VDSL/ADSL/Fiber/Cable services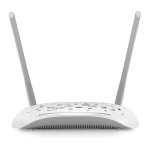 ADSL modem + Wireless Router
300Mbps Wireless Speed
Ports: 4 10/100Mbps LAN Ports & 1 RJ 11 Port
Two 5dBi high-gain antennas
Free Delivery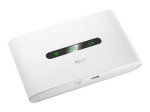 Device Type: Mobile hotspot
Form Factor : External
Max Transfer Rate: 150 Mbps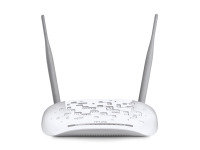 Providing broadband speeds up to 100Mbps over VDSL2 and backward...
Featuring dual WAN ports
compatible with VDSL/ADSL/Fiber/Cable services
QuickFind: 719116 | Mfr part code: TD-W9970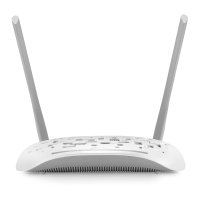 ADSL modem + Wireless Router
300Mbps Wireless Speed
Ports: 4 10/100Mbps LAN Ports & 1 RJ 11 Port
Two 5dBi high-gain antennas
QuickFind: 845726 | Mfr part code: TD-W8961N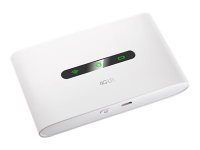 Device Type: Mobile hotspot
Form Factor : External
Max Transfer Rate: 150 Mbps
Free Delivery
QuickFind: 740797 | Mfr part code: M7300
Return to top
TP-Link ADSL Routers from Ebuyer.com
All of us need a reliable network at home or in the office. And with TP-Link setting up a fast and secure network is easy with a wireless ADSL router ensuring a strong and constant connection to the internet.
And keeping connected when online is the very least a network should achieve. But unless your router is effective you will experience periodic hang ups, loss of signal or simply very slow speeds.
Performance and reliability
TP-Link's easy to install routers incorporate the latest technology and deliver outstanding performance. Future proof your network with an ADSL modem router from TP-Link and you will be assured of a broad, fast and secure internet connection.
And with added functionality including targeted signal boosting and interchangeable LAN/WAN port your network will enjoy increased versatility as well as a reliable connection.
With TP-Link concurrent users can access the net from anywhere in the building from any internet enabled device. But wireless and wired devices can be connected and with the high powered amplifiers built into the router all devices will receive a strong and continuous signal.
TP-Link at Ebuyer
Here at Ebuyer we stock a wide range of TP-Link wireless networking products. Why not browse through the full range? Order today and we can deliver to you tomorrow (terms and conditions apply).