Ebuyer Recommends
D-Link ADSL Routers
(1)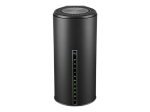 Device Type: Wireless router - DSL modem - 4-port switch (integrated)...
Enclosure Type: Desktop
Digital Signaling Protocol: ADSL, ADSL2, ADSL2+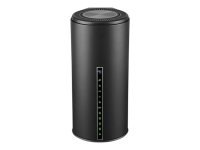 Device Type: Wireless router - DSL modem - 4-port switch (integrated)...
Enclosure Type: Desktop
Digital Signaling Protocol: ADSL, ADSL2, ADSL2+
QuickFind: 707237 | Mfr part code: DSL-3590L
Return to top
D-Link ADSL Routers from Ebuyer.com
Build a reliable and efficient home network with these high performance routers from D-Link. Specialists in providing network solutions D-Link produce devices that deliver fast data speeds and reliable connectivity.
This is of course so important now because of the increased use of broadband with so many of us needing access to the net. And, with a proliferation of internet enabled devices, being able to get online is essential.
But, when there are multiple users in the same household all trying to access the net simultaneously, the network can creak and fail if the router isn't performing to the necessary standard.
With D-Link though you won't have any performance issues as these devices deliver high speeds and a strong signal that provides extensive coverage.
The performance you need
Whether we access the net from a laptop, tablet or smartphone we need a fast connection that will allow us to surf the web, stream movies or download music quickly and smoothly with no time lags or those dreaded hang ups.
And, with their built in amplifiers, these D-Link routers ensure you and your family can enjoy the net from multiple devices with no loss of signal or performance.
Low prices at Ebuyer.com
Here at Ebuyer you will find a range of ASDL routers for your home or business network. Order your today and we can deliver it to your door tomorrow (terms and conditions apply).