Tablet Storage & Trolleys
Scroll down the page to see our latest products or use the filters on the left of the screen to refine your search and find the right charging trolley for you. Benefit from our low prices and fast delivery service by doing all your online shopping here at Ebuyer.com.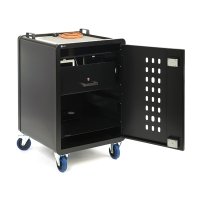 High security iPad trolley
Intelligent Charge for up to 16 iPads
No Fuss Operation
Fast & Efficient Charging
QuickFind: 433854 | Mfr part code: 6100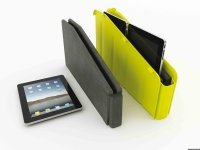 10 padded pockets for Lapcabby M20
2 iPads per pocket
QuickFind: 545497 | Mfr part code: LAPIPAD20V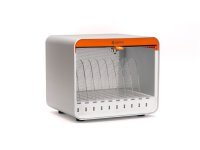 Charge, sync, and store multiple iPads
Stack 3 MultiDocks together to sync 30 tablets in the same amount of...
Griffin's exclusive ChargeSensorT technology to optimize charging...
QuickFind: 582971 | Mfr part code: GA38330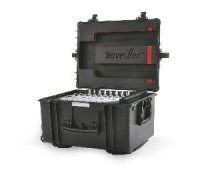 Store, charge and synchronise up to 16 tablets such as iPads
Charge devices in the portrait or landscape position
Charge with the lid open or closed
QuickFind: 630017 | Mfr part code: TRAVPT/UC/016/V
5-7 Day Lead Time
Cable storage keeps cables compact, neat and tidy
Classroom-friendly and ergonomic design
QuickFind: 708411 | Mfr part code: TABCAB32HC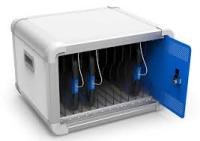 Stores 12 Tablets
Classroom Friendly
Retractable Metal Door
QuickFind: 717057 | Mfr part code: DESKCAB12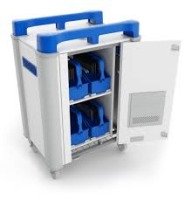 Stores and Charges 20 Tablets
Heavy Duty Steel Frame
Lock with Keys
QuickFind: 722427 | Mfr part code: TABCAB20V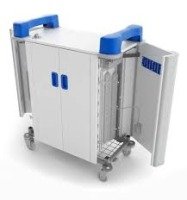 QuickFind: 726281 | Mfr part code: TAB32HCCHSYNC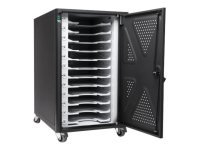 Cabinet unit
Lockable
Fits 12 tablets
QuickFind: 748241 | Mfr part code: K64415EU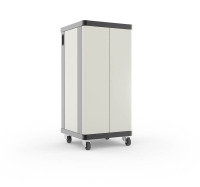 Store and charge up to 30 tablets or netbooks
Ultra-­‐safe power management
Simultaneous charging of all devices
Uses devices own AC adaptors
Neat cable management system
QuickFind: 781797 | Mfr part code: CBYN/CL/030/**
QuickFind: 802817 | Mfr part code: NCCM32TABUK
QuickFind: 802821 | Mfr part code: NB25CBLUUK
QuickFind: 802827 | Mfr part code: NBOXFLEXB16UK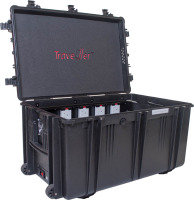 Fully ventilated with fan
UltraSafe Power Management
Stores and charges up to 16 tablets, netbooks or small laptop...
QuickFind: 806401 | Mfr part code: TRAVTB/CL/016/V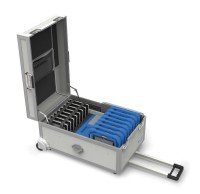 5-7 Day Lead Time
Stores, charges and simultaneously synchronises 16 tablets
Accommodates all tablets including iPad, Android tablets,
QuickFind: 544972 | Mfr part code: GOCAB16