Computer Cleaning
Computer cleaning from Ebuyer.com
Take a look at your keyboard. A close look in between the keys. If your keyboard is like most others in offices and homes up and down the country there will be crumbs, dust and debris in there. Now take a look at your monitor. Fingerprints? A fine film of dust across the top? Thought so. Time for a clean.
Read more...

HFC Free
Non-Invertible spray Duster
Spray in short bursts
Suitable for: Computers, Printers, Telephones and Keyboards
QuickFind: 649796 | Mfr part code: EBAIRDUSTER
General cleaning for technicians
99.7% pure Isopropanol
For technical cleaning
Leaves no residue
Use with Foambuds, PC Buds, Safewipes or Safebuds
QuickFind: 366815 | Mfr part code: ISO250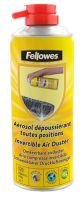 520ml Can / 200ml Fill
HFC Free and Ozone friendly
Upright and multi-positional (invertible) air duster
Ideal for removing stubborn dirt dust
£ 2.99 inc. vat
£3.29
save £0.30
£2.49 ex. vat
£2.74
save £0.25
View Product
QuickFind: 366199 | Mfr part code: 9974804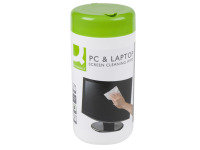 100 Pre-moistened wipes
For use on screens and Keyboards
Anti static formula
Sealed tub prevents drying out
QuickFind: 128527 | Mfr part code: KF04501
Perfect for cleaning dust and debris from inaccessible areas
Extension tube reaching confined areas
Non-flammable
87ml aerosol
£ 1.54 inc. vat
£1.66
save £0.12
£1.28 ex. vat
£1.38
save £0.10
View Product
QuickFind: 783658 | Mfr part code: ASDU100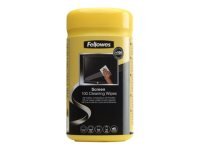 Features:Anti-static, alcohol-free, streak free, biodegradable...
100 wet cleaning wipes
Fellowes cleaning wipes
QuickFind: 623844 | Mfr part code: 9970330
A compact kit for use with traditional and interactive whiteboards....
The cleaning solution quickly removes dry inks, use with the cloths and...
QuickFind: 390129 | Mfr part code: AWBK000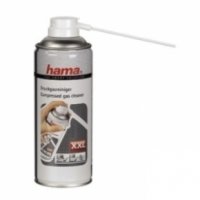 For cleaning your workplace in the office and at home
Very high volume
With small tube for hard to reach places
QuickFind: 411307 | Mfr part code: 63084417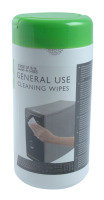 Q Connect Telephone & multi-purpose Cleaning Wipes.
Powerful formula removes, cleans and sanitises telephones and other...
Pack 100.
QuickFind: 377163 | Mfr part code: KF04508
Pure compressed gas for Blowing dust and debris from inaccessible...
Allows strength of the blast to be controlled
Extension tube for reaching confined areas
For use on printers, fax machines and computers
QuickFind: 569906 | Mfr part code: SDU250D
25 pack of wipes
Non-flammable and alcohol free
Designed specifically for delicate surfaces
Ideal for smartphones, tablets and laptops
QuickFind: 769656 | Mfr part code: AMTW025P
Moist anti-static cleaning wipes
Fast cleaning, non-smearing formulation, no drying wipe required...
Non-flammable
QuickFind: 390117 | Mfr part code: ASCR100T
Pure non flammable compressed gas
Blows dust & debris from inaccessible areas
Extension tube for reaching confined areas
For use on keyboards, printers, fax machines and computers
£ 7.49 inc. vat
£7.97
save £0.48
£6.24 ex. vat
£6.64
save £0.40
View Product
QuickFind: 390121 | Mfr part code: SDU400D
Non-smearing cleaner and cloth for cleaning device screens
Kills up to 99.9% of bacteria
Safe for screens, lenses, mirrors and more
QuickFind: 433581 | Mfr part code: AMCA_200LMF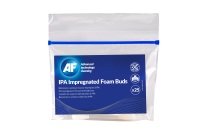 Foam buds filled with 99.7% IPA
Safe on most plastics
25 buds in a resealable bag
QuickFind: 783661 | Mfr part code: FBUIPA25
Return to top
Fortunately, all the computer cleaning products you need can be found here at Ebuyer.com. Ensure your keyboard is crumb free, your monitor sans smudges and your mouse positively glowing with this easy to use, effective and great value range.
Everything you need to keep your workplace clean & tidy
Cleaning is a pain, but at least when it's only a computer you have to worry about it won't take too long. Unfortunately there is also the phone and printer to consider along with everything else we have on our desks. So, there is no getting away from it; at some point you are going to have to bite the bullet and drag yourself away from those spreadsheets, or games of solitaire, and start cleaning.
A great place to start is with the Ebuyer cleaning products range. Representing great value for money these air dusters, sprays and cloths are exactly what you need for a sparkling work area.
But whatever computer cleaning products you are looking for, whether that be to keep the screen clean or the keyboard free from dust, you will find them here. Choose from a wide variety of sprays and foams, not to mention dry or wet wipes, from all the leading brands.
Keep them in the cupboard and they will be handy whenever you feel the urge to spring clean. Or more likely when you can no longer see the characters on the keyboard through all the dust.
When you have found all the cleaning products you need why not check out the rest of our office essentials range? You will discover all the folders, desk accessories and paper required for the stationery box. Place your order today before 11pm and we can deliver to you tomorrow (terms and conditions apply).