Applied Filters
Connectivity
Accessories for Headsets & Gaming Headsets
(9 products)
Ebuyer stocks a range of accessory products designed to complement your headset - from stands to cables and more.
Read more about Accessories for Headsets & Gaming Headsets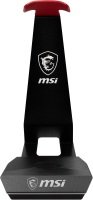 Headset Stand + Wireless Charger
Universal Headset Hanger
Sturdy & Steady Non-Slip Base
Fast Wireless Charging with Up to 15W
RGB Indicator of Wireless Charger Status
QuickFind: 1141286
Mfr part code: S98-0700020-CLA
Universal connection lead
Designed to work with Jabra corded headsets
QD Compatible
Cable length: 2m
QuickFind: 1140656
Mfr part code: BL-05NB+GN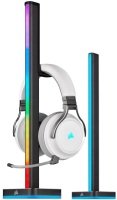 Immersive Ambient Lighting
Integrate with Games and Media
11 Preset Lighting Profiles
Part of the iCUE Smart Lighting Ecosystem
QuickFind: 989920
Mfr part code: CD-9010002-UK
0% Interest offers available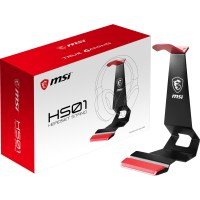 Mobile Phone Holder
Non-Slip Rubber Base
Cable Routing Hole
Solid Metallic Design
QuickFind: 973839
Mfr part code: E22-GA60010-CLA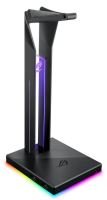 ARGB Aura Sync
Built-In ESS DAC & Amp
2x USB 3.1 Passthrough
Qi Charging
QuickFind: 965079
Mfr part code: 90YH01K0-B2EA00
0% Interest offers available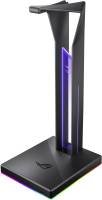 Customisable 18 RGB lighting zones
Sync-able with other Aura Sync products
Built-in ESS DAC and AMP delivers stunning music and immersive gaming...
Supports 2x USB 3.1 ports
QuickFind: 962660
Mfr part code: 90YH01L0-B2UA00
£ 92.85 inc. vat
£95.49
save £2.64
£ 77.37 ex. vat
£79.57
save £2.20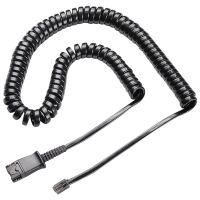 Coiled cord
Clear plastic modular plug
Compatible with Panasonic analogue phones
Connects H-Series headsets to compatible amplifiers or phones...
QuickFind: 112880
Mfr part code: 38099-01
Free Next Day Delivery*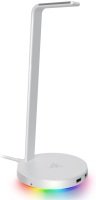 USB 3.1 hub
7.1 surround sound supported 3.5mm port
Integrated headset stand with non-slip base
Powered by Razer Chroma RGB
QuickFind: 1125457
Mfr part code: RC21-01510300-R3M1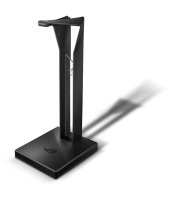 Optimized Arc design keeps your headset secure
Non-Slip Rubber Base
29 cm high
Makes a distinct statement
QuickFind: 1121151
Mfr part code: 90YH02J0-B2UA00
£ 32.99 inc. vat
£34.49
save £1.50
£ 27.49 ex. vat
£28.74
save £1.25
Return to top
What accessories do I actually need for my headset?
One thing you don't want, when you settle in for a gaming session or a web call, or any audio work, is to find that your headset is damaged or has become dirty. Buying a headset stand is a worthwhile investment to make as it's a great way to protect your headset. When you've finished your session on the computer, simply take off your headset and put it onto the stand. It will remain stable and poised securely in place, and keep clean and undamaged.
What features do headset accessories have?
Various different headset stands from different manufacturers offer a range of different features. Some have attractive lighting features, meaning your stand will make something of a statement, and which provide vibrant and eye-catching aesthetics for every gaming session.