Lexmark Inkjet Printer Cartridges
Lexmark Inkjet Cartridges from Ebuyer.com
One of the leading brands in print, Lexmark enjoy a fine reputation for delivering affordable but high quality products. Their inks have been specifically formulated for use in their own printers to deliver outstanding results from the first page to the last with clear text and sharply detailed images. With a range of blacks and colours available as singles or multipacks these Lexmark inks are great value for money. Order yours today for fast delivery within the UK or browse the full range of inkjet printer cartridges we have in stock here at Ebuyer.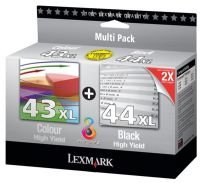 43XL COLOR PRINT CARTRIDGE FEATURES:
Produce exceptional prints using a unique formulation of pigment...
Water-resistant ink for optimal protection
QuickFind: 356781 | Mfr part code: 0080D2966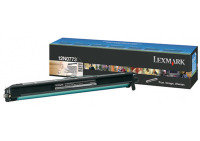 QuickFind: 77706 | Mfr part code: 12N0773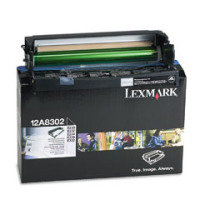 QuickFind: 80819 | Mfr part code: 12A8302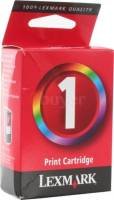 QuickFind: 94129 | Mfr part code: 018CX781E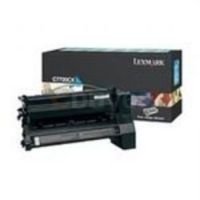 QuickFind: 127756 | Mfr part code: 00C7720CX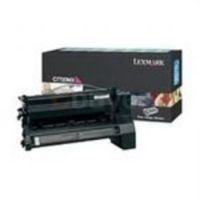 QuickFind: 127759 | Mfr part code: 00C7720MX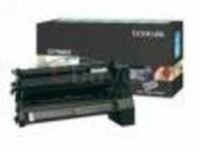 QuickFind: 128839 | Mfr part code: 00C7720KX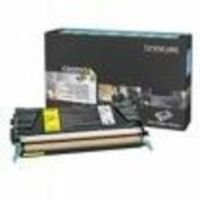 QuickFind: 132010 | Mfr part code: 0C930H2YG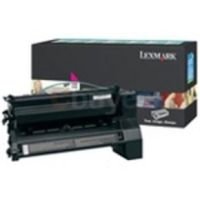 QuickFind: 141416 | Mfr part code: 0C782X1MG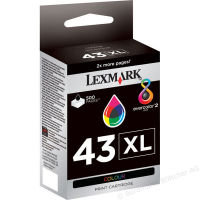 Duty Cycle: Approx. 500 pages @ 5% average coverage
Colour: Cyan, Magenta and Yellow
For use with: P350, X9350 and Z1520
QuickFind: 148983 | Mfr part code: 018YX143E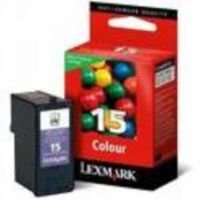 QuickFind: 164706 | Mfr part code: 018C2110E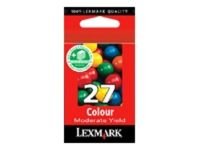 QuickFind: 170106 | Mfr part code: 010NX227E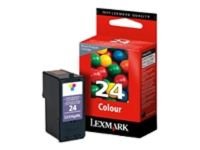 QuickFind: 170109 | Mfr part code: 018C1524E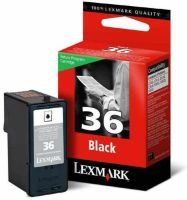 Lexmark Return Program helps to protect the environment by recycling...
Create high-quality prints at business class speeds
QuickFind: 175270 | Mfr part code: 018C2130E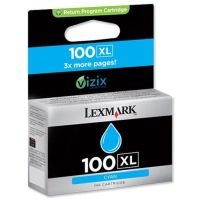 Duty Cycle: Up to 600 pages
Colour: Cyan
For use with: Lexmark Impact S301, Impact S305, Interact S605,...
QuickFind: 177423 | Mfr part code: 14N1069E