LTO Media
LTO Media from Ebuyer.com
Linear Tape-Open (LTO) is a storage technology which, because it is open format, means it has been developed to strict standards. Essentially a 'super-tape' the LTO Ultrium form factor can boast massive capacities in a single cartridge and is the ideal back-up media for medium and large businesses.
Read more...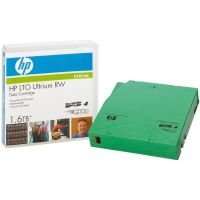 Highest capacity and performance of any tape technology
Smoother base film and smaller magnetic particles
800 - 1600gb
Write Once Read Many (WORM) option
QuickFind: 135525 | Mfr part code: C7974A / HPC7974A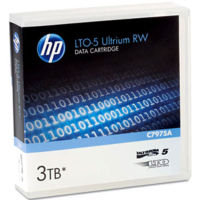 Meet all your demands for reliable data protection
Read Speed 280 MB/sec
Bit Density 343 kbits/inch
Number of Data Tracks 1280
Archival Storage Life 30 years
QuickFind: 204739 | Mfr part code: C7975A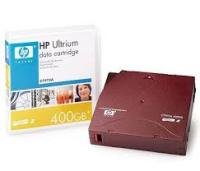 Capacity 400 GB Compressed 2:1 Supported
1,000,000 passes on any area of tape
20,000 end to end passes
260 full tape backups
Limited Lifetime Warranty
QuickFind: 75084 | Mfr part code: C7972A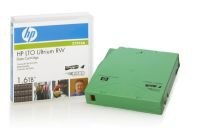 Each 20-pack of labeled tapes follows a sequence
No longer have to waste hours peeling, sticking and attaching barcode...
Use Tri-Optic products to produce labels that will not peel, distort,...
QuickFind: 180291 | Mfr part code: C7974AN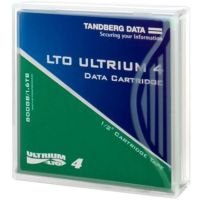 Highly reliable data cartridge
Low error rates
Improved magnetic tape
Passed the million-head-pass test
High precision molding and process technologies
QuickFind: 194887 | Mfr part code: 433781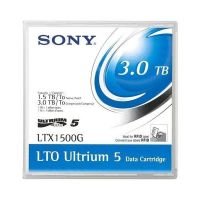 LTO Ultrium 5 Tape
Ideal for back-ups, restoring or archiving large quantities of data...
Fast data transfer rate of 280MB/s compressed
Capacity 1500GB or 2000GB when compressed
QuickFind: 204758 | Mfr part code: LTX1500GN / LTX1500GR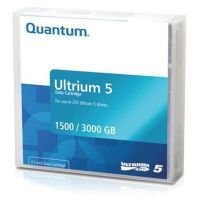 Compressed transfer rates up to 1008GB/hr
Up to 3TB compressed capacity
AES 256-bit hardware-based encryption
Write Once, Read Many (WORM) functionality
QuickFind: 205768 | Mfr part code: MR-L5MQN-01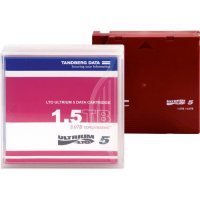 Data Cartridge
LTO Ultrium - LTO-5
1.50 TB (Native)
3 TB (Compressed)
QuickFind: 354085 | Mfr part code: 433955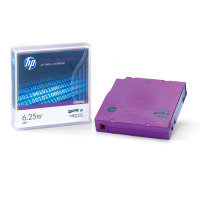 The 6th Generation of LTO Tapes
Data transfer rate of up to 1.4TB/Hour
108% more capacity than LTO 5
Built-in AES 256-bit encryption
LTO Ultrium cartridge memory chip
£ 24.47 inc. vat
£28.50
save £4.03
£20.39 ex. vat
£23.75
save £3.36
View Product
QuickFind: 415058 | Mfr part code: C7976A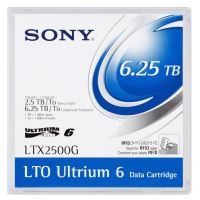 High storage capacity: 2.5TB native, 6.25TB compressed
Transfer rate: 160MB/s native, 400MB/s* compressed
Ideal to back up, restore and archive large applications
QuickFind: 429622 | Mfr part code: LTX2500GN / LTX2500GR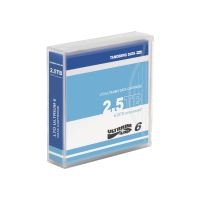 LTO 6
2.5TB Native Capacity
6.25TB Compressed Capacity
QuickFind: 454258 | Mfr part code: 434021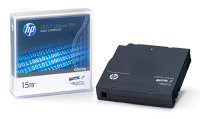 Tape length: 960 m
Tape thickness : 5.6 um
Recording technology: LTO-7 Ultrium
Capacity: 15TB; Compressed 2.5:1; Supported
QuickFind: 734512 | Mfr part code: C7977A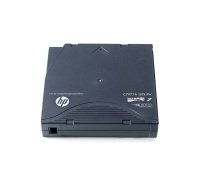 Tape width: 12.65 mm
Capacity: 15TB Compressed 2.5:1; Maximum, depending on model
Media labeling : Write-on Labels in box
QuickFind: 734515 | Mfr part code: C7977AH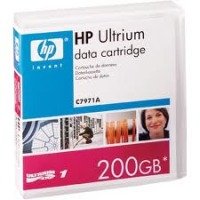 Media included: 20
Native Capacity: 100 GB
Compressed Capacity: 200 GB
Tape Length: 609 m
QuickFind: 27829 | Mfr part code: C7971A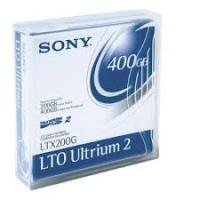 Latest Sony coating technology
Satisfies large backup needs with 200GB native & 400GB compressed...
Incorporates a robust non-contact 4KB IC memory
QuickFind: 79049 | Mfr part code: LTX200GN
Return to top
An LTO cartridge consists of a single magnetic tape protected by a tough outer case. The durability of the cartridge and reliability of having only one tape makes LTO media super-reliable. Their high-capacities and many features make them the ideal medium for growing businesses whose data storage requirements are constantly expanding.
Benefits and features
Continually evolving through different generations the latest versions of LTO offer huge benefits and advantages over other media. Automatic back-ups and high capacity transfer ensure large blocks of data are quickly efficiently stored on the system whilst the WORM (Write Once Read Many) feature prevents the data from being accidentally overwritten. A great feature for enterprises that process large volumes of data.
Easy to use, simply drag and drop files onto the drive, LTO tapes have strong built-in encryption for added security and are ideal for long-term archiving. Though extremely portable their robust construction means they are tough enough to be permanently stored off-site.
Choose your storage
Whatever your enterprise storage requirements you will find the ideal solution here at Ebuyer. Look around the site or call our specialist Solutions team on 01430 433 780 for personalised advice.