Back-up Media
Back-up Media from Ebuyer.com
Every organisation and business will know the importance of backing up their data on a daily basis. With so much sensitive and important data being processed every day by so many businesses protecting that data, or at least being able to recover it after hardware failure, is absolutely essential.
Read more...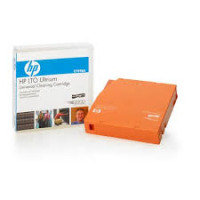 Unique orange cartridge to help differentiate it
Can be used in any Ultrium tape drive
Good for 30 weeks or only 1.6 tapes per year per HP drive.
Limited lifetime warranty
QuickFind: 36240 | Mfr part code: C7978A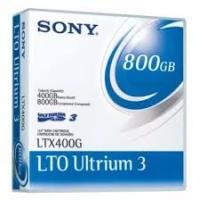 Pre-labeled cartridge
Impressive data transfer rate
Ideal to back up, restore and archive large applications
High-speed access with LTO Cartridge Memory
QuickFind: 83719 | Mfr part code: LTX400GN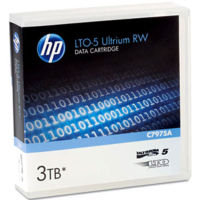 Meet all your demands for reliable data protection
Read Speed 280 MB/sec
Bit Density 343 kbits/inch
Number of Data Tracks 1280
Archival Storage Life 30 years
QuickFind: 204739 | Mfr part code: C7975A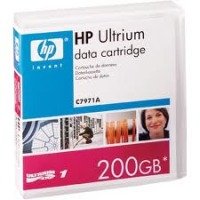 Media included: 20
Native Capacity: 100 GB
Compressed Capacity: 200 GB
Tape Length: 609 m
QuickFind: 27829 | Mfr part code: C7971A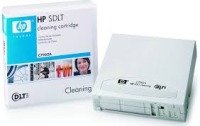 High capacity and low cost per GB for existing DLT/SDLT users...
Ultra-reliable
Secure
Limited Lifetime Warranty
QuickFind: 41399 | Mfr part code: C7982A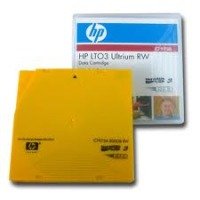 Highest capacity and performance of any tape technology
800 GB capacity and 160 MB/sec transfer rate.
Write Once Read Many (WORM) option
QuickFind: 80689 | Mfr part code: C7973A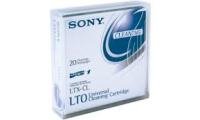 Approx 50 cleanings for IBM or 15 cleanings for HP drives
Can be used in LTO auto loaders with UCC-compatible firmware installed...
QuickFind: 81233 | Mfr part code: LTXCLN / LTX-CLR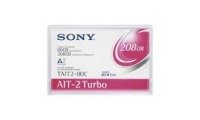 High storage capacity in a small & compact 8mm cartridge
208GB compressed data capacity (80GB native)
Fast data transfer using Helical Scan technology
2MB/sec sustained native transfer rate
QuickFind: 99799 | Mfr part code: TAIT280C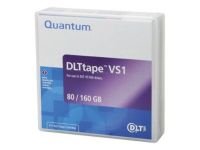 High performance 160GB native and up to 320GB compressed
Increased cartridge reliability
DLTtape VS1 media can be used in the DLT VS160 and the DLT-V4 tape drives...
QuickFind: 124473 | Mfr part code: MR-V1MQN-01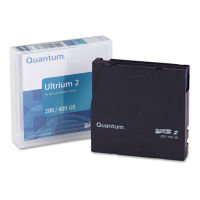 Uncompressed Capacity: 200GB
Compressed Capacity: 400 GB
Tape Cartridge: Ultrium 2
Type: LTO Ultrium
Low error rates
QuickFind: 124499 | Mfr part code: MR-L2MQN-01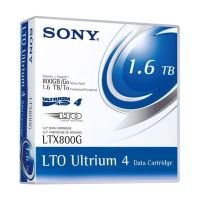 Impressive storage capacity
Ultra fast data transfer rate
Ideal to back up, restore and archive large applications
QuickFind: 136713 | Mfr part code: LTX800GN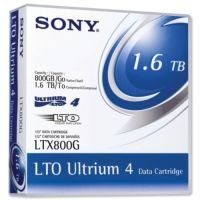 Impressive storage capacity
Ultra fast data transfer rate
High-speed access with 8KB LTO Cartridge Memory (LTO-CM) chip...
High reliability and durability
QuickFind: 150630 | Mfr part code: 20LTX800GNLP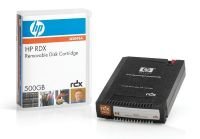 500 GB (Native) 1 TB (Compressed)
30 MB/sec (Sustained native) 60 MB/sec (Sustained compressed)...
500,000 Hours (100% duty cycle) between failures
Over 5,000 load/unload insertions
QuickFind: 163629 | Mfr part code: Q2042A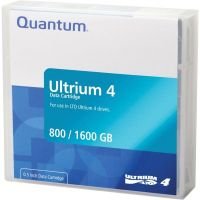 Doubles the storage capacity over the LTO-3
Uncompressed Capacity: 800 GB
Compressed Capacity: 1.6 TB
Tape Cartridge: Ultrium 4
Type: LTO Ultrium
QuickFind: 179716 | Mfr part code: MR-L4MQN-01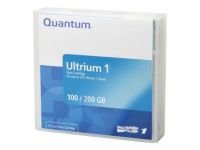 Optimized for high capacity & performance
Outstanding reliability
Suitable for standalone or automated environments
Specially tested with automation products to ensure
QuickFind: 180300 | Mfr part code: MR-L1MQN-01
Return to top
Here at Ebuyer we stock a wide range of back-up drives and on this page you will find all the media you need to safeguard your data including tapes, labels and LTO media.
Almost as important as backing up data in the first place is choosing the right media to store it on. Look for massive storage capacities and fast data transfer rates of both native and compressed data. Reliability and durability are other features you should look for in any product used for backing up.
Plenty of choice at Ebuyer.com
Here at Ebuyer you will find a full range of enterprise storage solutions including back-up drives, media, disk arrays and a huge choice of Network Attached Storage. Look through the full range and order today or call the Ebuyer Solutions team on 01430 433 780 for more information and advice.