Ebuyer Recommends
Polycom Network Devices
(13)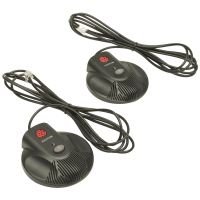 Type: External
Response Bandwidth: 300 - 3500 Hz
QuickFind: 112004 | Mfr part code: 2200-07840-101A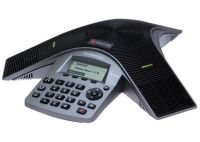 Supports both analog & IP telephony platforms
Interoperable with SIP-based PBX & softswitch platforms
24x7 reliability with automatic failover
Easy administration with no boot server required
QuickFind: 394878 | Mfr part code: 2200-19000-102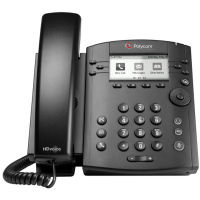 Dialer Location: Base
Conference Call Capability: 3-way
Speakerphone: Yes ( digital duplex )
Menu Operation: Yes
QuickFind: 746278 | Mfr part code: 2200-46161-025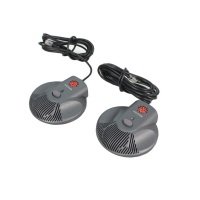 Type: External
Connectivity Technology: Wired
QuickFind: 111998 | Mfr part code: 2200-16155-015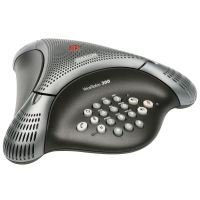 Conference Phone
Improved voice quality
360-degree room coverage
QuickFind: 115222 | Mfr part code: 2200-17910-102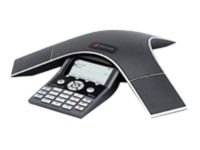 Dialer Type: Keypad
Dialer Location: Base
Conference Call Capability: 3-way
Speakerphone: Yes
QuickFind: 273887 | Mfr part code: 2200-40000-001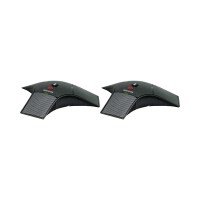 Clearer, more natural conferencing and higher productivity
Includes two extended microphones for optimal coverage
QuickFind: 273911 | Mfr part code: 2200-40040-001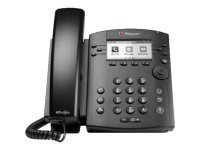 Dialer Location: Base
Conference Call Capability: 3-way
Speakerphone: Yes ( digital duplex )
Menu Operation: Yes
QuickFind: 746277 | Mfr part code: 2200-46135-025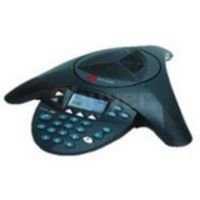 More productive calls: Polycom's patented Acoustic Clarity...
Hear and be heard clearly: twice the loudness and microphone...
QuickFind: 111860 | Mfr part code: 2200-16200-102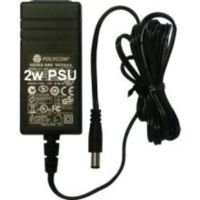 Voltage Required: AC 110 V
Designed For Polycom SoundStation 2W Basic, 2W EX Polycom...
QuickFind: 144576 | Mfr part code: 2200-42441-003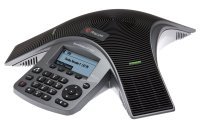 Polycom HD Voice technology makes your conference calls sound...
Patented Polycom Acoustic Clarity technology delivers the best...
QuickFind: 273899 | Mfr part code: 2200-30900-025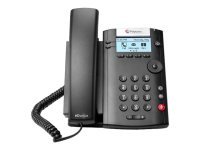 Dialer Location: Base
Conference Call Capability: 3-way
Speakerphone: Yes
Programmable Buttons Qty: 2
QuickFind: 746279 | Mfr part code: 2200-40450-025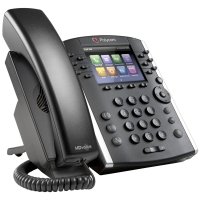 Display Location: Base
Diagonal Size: 3.5"
Display Resolution: 320 x 240 pixels
Backlit: Yes
QuickFind: 818849 | Mfr part code: 2200-46162-025
Return to top
Polycom Network Devices from Ebuyer.com
Polycom network devices, available at Ebuyer, will make many tasks on your electronic devices much easier to complete. Order your components before 11pm for next-day delivery! Browse the full range of Polycom network devices below. Alternatively, restrict your search by subcategory and price using the handy filters on the left, and find your ideal components quickly.