Ebuyer Recommends
Fujitsu USB Cards / Firewire / I/O and HBA
(1)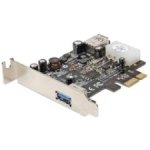 Highspeed USB 3.0
1x PCIE
Low Profile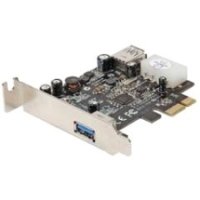 Highspeed USB 3.0
1x PCIE
Low Profile
QuickFind: 543916 | Mfr part code: S26361-F3749-L501
Return to top
Fujitsu Computer Components from Ebuyer.com
Producers of high-grade computers and many top-quality components Fujitsu are renowned for delivering reliable and top performing tech.
Top of their class solutions
Specialists in business class server and storage solutions commercial users will be well aware of the kind of quality components that Fujitsu produce. But they also have a range of items that we can all use for upgrading our PC.
For example a Fujitsu USB card is a very easy to deploy way to increase the performance of your computer. A PCIe card will substantially increase the speed that information is passed between a USB device (a speaker for example) and your machines CPU.
Upgrade your PC with Ebuyer.com
Browse through the selection of devices below or visit our Fujitsu page to see the full range of components available from this manufacturer.
Alternatively, discover the huge number of computer components that are available from other manufacturers here at Ebuyer.com. Order today for fast delivery within the UK.