Smart Home Devices
Home automation is fast becoming popular in the UK's homes, and there are now all sorts of exciting pieces of Smart Home tech available to help you control and organise aspects of your home. We stock Start Home devices from a range of brands including Energenie, TP-Link and Hikvision, for use with home automation apps like Hive and Amazon Alexa.
Take through our range below, use the search options on the left of the page and fully bring your home into the 21st century.
Read more...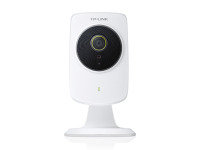 Stay Connected and Secure
720p HD Image
IR LEDs for Night Vision
H.264 Video Compression
Anywhere and Anytime
£ 49.98 inc. vat
£53.99
save £4.01
£41.65 ex. vat
£44.99
save £3.34
View Product
QuickFind: 728211 | Mfr part code: NC250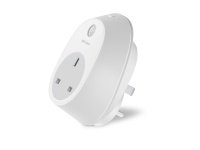 Remote Access
Scheduling
Away Mode
Works with Amazon Alexa
QuickFind: 752701 | Mfr part code: HS100(UK)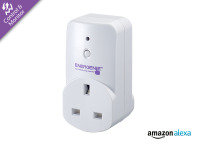 Monitor Adapter Pus
Manages Devices and Controls Consumption
Indoor Use only
Plug and socket: BS 5733 and the relevant clauses of BS 1363
£ 25.95 inc. vat
£40.94
save £14.99
£21.62 ex. vat
£34.11
save £12.49
View Product
QuickFind: 707179 | Mfr part code: MIHO005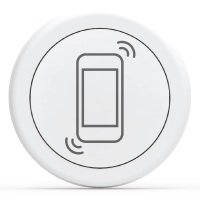 Trigger loud noise
Trigger vibration
Never misplace your phone
QuickFind: 788179 | Mfr part code: RTLP001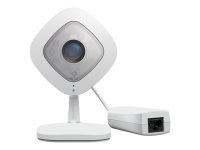 Connectivity Technology: Wired, wireless
Camera: Colour - Day&Night
Max Resolution: 1920 x 1080
Frame Rate: 30 frames per second
Video Modes: 1080p
QuickFind: 751163 | Mfr part code: VMC3040S-100EUS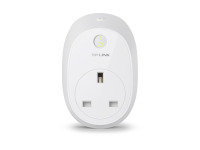 Works with Alexa
Remote Access
Energy Monitoring
Scheduling
Away Mode
£ 26.99 inc. vat
£34.98
save £7.99
£22.49 ex. vat
£29.15
save £6.66
View Product
QuickFind: 752699 | Mfr part code: HS110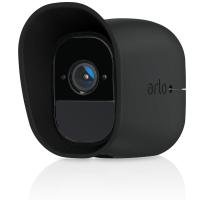 Camera protective cover
Silicone
Water resistant
QuickFind: 781560 | Mfr part code: VMA4200B-10000S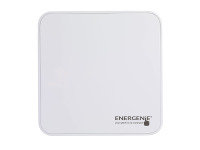 Gateway Central Hub
Used for domestic or small commercial environment
Connects Micro USB
Frequency 434.300 MHz
QuickFind: 707174 | Mfr part code: MIHO001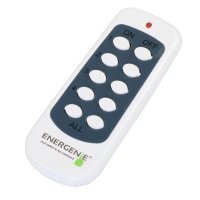 hand controller quickly lets you command products
Use the master all on/off button
Pairing with multiple devices
£ 8.46 inc. vat
£13.97
save £5.51
£7.05 ex. vat
£11.64
save £4.59
View Product
QuickFind: 707177 | Mfr part code: MIHO003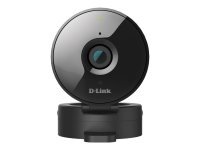 Network surveillance camera - fixed
Wireless
Motion sensor
1280 x 720
QuickFind: 755167 | Mfr part code: DCS-936L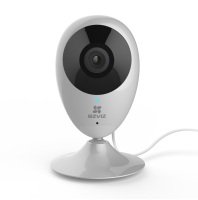 720p resolution
Built-in MIC for two-way audio
IR for night vision, range up to 5m
2.4G Wireless connectivity
MicroSD card for local storage up to 128G
QuickFind: 811184 | Mfr part code: C2C-720P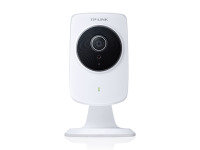 Enables you to view up to 18 feet, even in total darkness
Real-time H.264 compression to fit various bandwidth environments...
Stable and fast 300Mbps wireless connectivity
£ 39.98 inc. vat
£49.97
save £9.99
£33.31 ex. vat
£41.64
save £8.33
View Product
QuickFind: 720792 | Mfr part code: NC220
Complete Day/Night Surveillance Solution
Sound and Motion Detection
mydlink-enabled Cloud Access
£ 36.26 inc. vat
£39.98
save £3.72
£30.21 ex. vat
£33.31
save £3.10
View Product
QuickFind: 754078 | Mfr part code: DCS-932L/B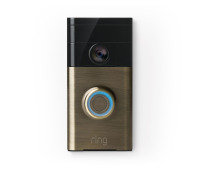 Motion sensors
Dual powered
Quick and easy setup
Lifetime purchase protection
£ 149.98 inc. vat
£156.99
save £7.01
£124.98 ex. vat
£130.82
save £5.84
View Product
QuickFind: 781545 | Mfr part code: 88RG003FC100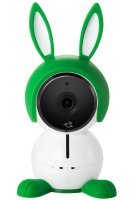 View Anywhere, Anytime
High Definition Video
Smart Music Player
Air Sensors
2-Way Talk
QuickFind: 796682 | Mfr part code: ABC1000-100EUS
Return to top
From lighting schedules to security systems, all the way to controlling your heating remotely, Smart Home devices give you more control over your home than simple switches and thermostats. Connecting to your home Wi-Fi, they let you control and organise your home through apps while you're on the go, making sure you never forget to turn off the heating or lighting when you leave for work.
As well as saving you money on water and energy, Smart Home devices can deliver you email alerts and stream live video in the case of home security devices, or act on their own through the use of sensors placed throughout the home.
Getting your home smart is easy, and if your order comes to £49.99 or more you can enjoy free delivery. Lastly, if you find the same product elsewhere for less, we'll match it under our Price Match Promise. Scroll through the products above and find a great-value Smart Home solution today!