Hard Drive HDD Rack Mounting
Hard Drive rack mounting from Ebuyer.com
If you have recently bought a hard drive and are looking to integrate it into the rest of your computer system, it is likely that you'll require a rack mounting kit. This equipment enables you to mount a 2.5 inch drive into any desktop that has a 3.5 inch bay securely. Typically consisting of a bracket, pins and power cables, these offer everything you need to install your new hard drive. But you will also find brackets and adaptors for all size of hard drive on this page including 3.5 to 5.25 inch. Order today to take advantage of our low prices and fast delivery service.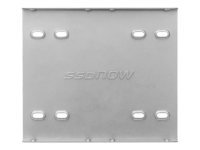 Storage bay adapter
3.5" to 2.5"
Mounting Kit: Included
QuickFind: 614105 | Mfr part code: SNA-BR2/35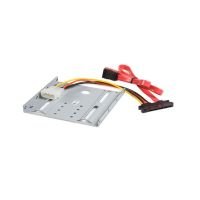 For 2.5" to 3.5" Hard Drives
Includes cables
2 Year Manufacturer Warranty
QuickFind: 149580 | Mfr part code: BRACKET25SAT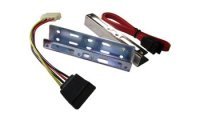 Ideal for 2.5" HDD or SSD fitment into 3.5" Drive Bays.
Add enhanced Storage Potential and reduce costs.
Ideal for all systems. Desktops, Workstations and Servers.
QuickFind: 411724 | Mfr part code: SSD-KIT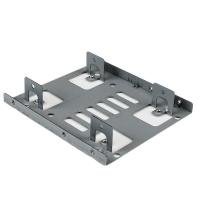 Mount up to two 2.5in drives into a single 3.5in bay
SATA data and power cabling included
Solid steel construction
Vertical and horizontal drive mounting holes
QuickFind: 581742 | Mfr part code: BRACKET25X2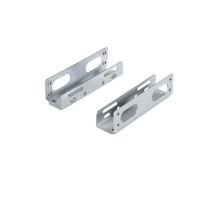 Compatible with with IDE, SCSI, or SCA drives
Screws Included
2 Year Manufacturer Warranty
QuickFind: 124153 | Mfr part code: BRACKET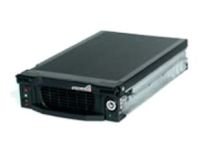 For the StarTech DRW115SATBK mobile rack
2 Year Manufacturer Warranty
QuickFind: 138390 | Mfr part code: DRW115CADSBK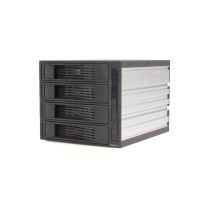 Hot swap up to four 3.5in SATA hard drives in seconds
2 Year Manufacturer Warranty
QuickFind: 221436 | Mfr part code: HSB430SATBK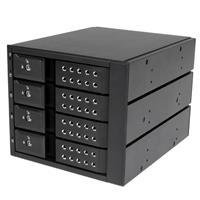 Trayless Hot Swap Mobile Rack
6 GBPS
SATA
QuickFind: 708940 | Mfr part code: HSB4SATSASBA
QuickFind: 792653 | Mfr part code: ASD600-512GU31-CBK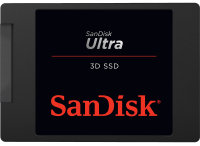 Capacity: 250 GB
Advanced 3D Nand
Read Speed: up to 550 MB/s
Write Speed: up to 525 MB/s
Interface: SATA Revision 3.0 (6 Gb/s)
QuickFind: 797696 | Mfr part code: SDSSDH3-250G-G25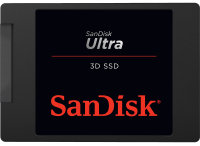 Capacity: 1 TB
Advanced 3D Nand
Read Speed: up to 560 MB/s
Write Speed: up to 530 MB/s
Interface: SATA Revision 3.0 (6 Gb/s)
QuickFind: 797699 | Mfr part code: SDSSDH3-1T00-G25
Quick way to insert or remove SATA hard drives
2 Year Manufacturer Warranty
QuickFind: 124138 | Mfr part code: DRW115SATBK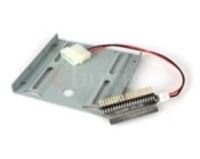 To Mount 2.5" HDD into 3.5" Drive Bay
2 Year Manufacturer Warranty
QuickFind: 124145 | Mfr part code: BRACKET25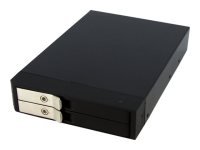 3.5in SATA Mobile Rack
Easily connect and swap two 2.5in SATA hard drives
OR connects SSDs through a single 3.5in front bay
reliable storage solution
QuickFind: 434391 | Mfr part code: HSB225SATBK
QuickFind: 785697 | Mfr part code: ASD700-1TU3-CBK