Ebuyer Recommends
32GB Verbatim Flash Drive
(3)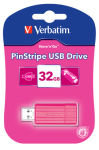 Push and Pull Sliding feature
Password Protection Software Trial available for download
Free Hotline Support
Verbatim 2 Year Limited Warranty
£ 5.87 inc. vat
£7.29
save £1.42
£ 4.89 ex. vat
£6.07
save £1.18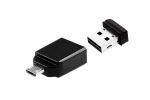 Nano Flash Drive
USB 2.0
32GB
With On The Go Adapter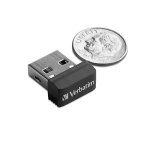 32 GB Capacity
USB 2.0
Read: 10 MB/s | Write: 3 MB/s
W: 1.5cm, D: 1.7cm, H: 0.9cm
2 years warranty
£ 6.59 inc. vat
£10.88
save £4.29
£ 5.49 ex. vat
£9.06
save £3.57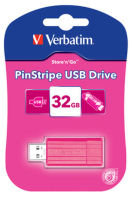 Push and Pull Sliding feature
Password Protection Software Trial available for download
Free Hotline Support
Verbatim 2 Year Limited Warranty
£ 5.87 inc. vat
£7.29
save £1.42
£ 4.89 ex. vat
£6.07
save £1.18
View Product
QuickFind: 434836 | Mfr part code: 49056
Nano Flash Drive
USB 2.0
32GB
With On The Go Adapter
QuickFind: 664449 | Mfr part code: 49822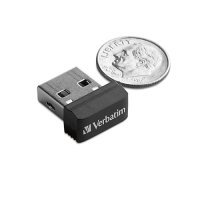 32 GB Capacity
USB 2.0
Read: 10 MB/s | Write: 3 MB/s
W: 1.5cm, D: 1.7cm, H: 0.9cm
2 years warranty
£ 6.59 inc. vat
£10.88
save £4.29
£ 5.49 ex. vat
£9.06
save £3.57
View Product
QuickFind: 517824 | Mfr part code: 98130
Return to top
32GB Verbatim Flash Drives from Ebuyer.com
Large capacity flash drives make ideal portable storage solutions. They are very compact, light and easy to carry around. And, in the case of these 32Gb devices from Verbatim, can also hold a massive number of files.
Over 7000 music tracks or twice that number of images and countless work files can be accommodated on a single 32GB drive.
This makes them ideal for all users and means that your files can be taken anywhere you wish. Simply pop the device into your pocket or travelling bag.
Different designs
As can be seen from the models below Verbatim produce many different types of flash drive including nano and mini form factors, different colours and with a choice of connectors.
USB 2.0 or 3.0?
Flash drives are now available with different USB connections. Most of us will be familiar with USB 2.0 but USB 3.0 offers even faster data transfer speeds so is an ideal choice if you frequently save large video files.
Plenty of choice at Ebuyer
Here at Ebuyer.com you will find a wide range of flash drives from many different manufacturers at low, low prices.
Look through the full range and order your new device today.