Noctua CPU Coolers
(2)
Free Delivery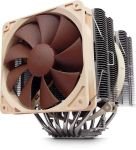 Six heatpipe dual radiator design
Dual NF-P14/NF-P12 fan setup
Asymmetrical design for high compatibility
Excellent component cooling
SecuFirm2 multi-socket mounting system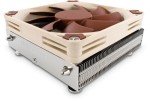 37mm low profile
100% RAM compatibility
100% compatibility with PCIe cards on mini-ITX
NF-A9x14 PWM premium fan
Compatible with Intel LGA1150/1155/1156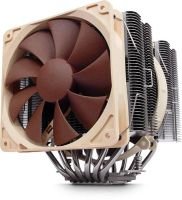 Six heatpipe dual radiator design
Dual NF-P14/NF-P12 fan setup
Asymmetrical design for high compatibility
Excellent component cooling
SecuFirm2 multi-socket mounting system
Free Delivery
QuickFind: 195165 | Mfr part code: NH-D14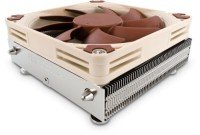 37mm low profile
100% RAM compatibility
100% compatibility with PCIe cards on mini-ITX
NF-A9x14 PWM premium fan
Compatible with Intel LGA1150/1155/1156
QuickFind: 500931 | Mfr part code: NH-L9I
Return to top
Noctua CPU Coolers from Ebuyer.com
With their innovative designs and exciting technologies this range of coolers from Noctua are idea for high performance users and PC builders. If you like to stretch your processor to its limit you need a great cooling system.
The stock fan just won't cut it and you don't want to run the risk of expensive hardware failure due to overheating. So investing in a Noctua cooler makes total sense and is a wise investment as well as being an easy way in which to upgrade your PC.
Delivering a much cooler environment than stock fans these units hugely increase the reliability and efficiency of your machine. But they also look great in the case with their larger design. Because these units are so large it is advisable to ensure they will fit inside your case. If not get a bigger case!
But where Noctua coolers really raise above the crowd is in their almost silent operation. If you are used to the whirring and noise of a stock fan you will be amazed at how quiet these Noctua coolers are. PC builders, gamers and power users will be delighted with these units.
Great prices at Ebuyer.com
Once you have ordered you new CPU cooler why not have a look around the rest of our PC cooling and modding products and discover all the great deals we have today?