Ebuyer Recommends
3TB Internal Drives
(14)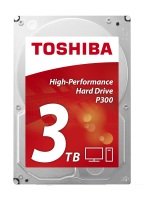 SATA 6.0 Gbit/s Interface
7200RPM
64MB Cache
Powerful Storage
£ 64.95 inc. vat
£71.43
save £6.48
£54.12 ex. vat
£59.52
save £5.40
View Product
QuickFind: 726224 | Mfr part code: HDWD130UZSVA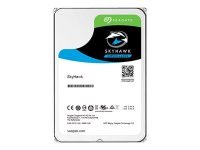 ImagePerfect firmware avoids dropped frames
180 TB Workload per year - true 24/7 operation
Supports up to 64HD Cameras, 1-8 Drive bays
Rotational Vibration (RV) Sensors
3 Year Warranty
QuickFind: 758028 | Mfr part code: ST3000VX010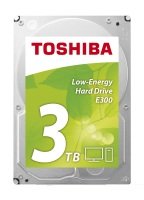 SATA 6.0 Gbit/s Interface
5400RPM
64MB Cache
Eco-friendly performance
QuickFind: 726220 | Mfr part code: HDWA130UZSVA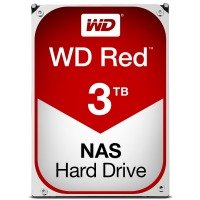 Optimised for use in 1-5 bay NAS enclosures
NASware technology provides 24x7 performance
SATA-III 6Gb/s interface / 64MB Cache
3 Year Warranty
QuickFind: 390986 | Mfr part code: WD30EFRX
Multi-User Technology (180 TB Workload per year)
AgileArray for Dual-Plane Balancing & RAID Optimisation
Designed for always on, 24×7 performance
Up to 50% Higher Workload Capability
QuickFind: 758033 | Mfr part code: ST3000VN007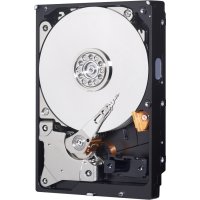 Solid reliability
Low power consumption
QuickFind: 512603 | Mfr part code: WDBH2D0030HNC-ERSN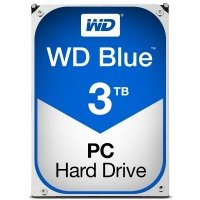 Replaces WD Green Drive
SATA-III 6Gb/s interface
5400rpm / 64MB cache
2yr warranty
£ 79.96 inc. vat
£89.00
save £9.04
£66.63 ex. vat
£74.16
save £7.53
View Product
QuickFind: 719749 | Mfr part code: WD30EZRZ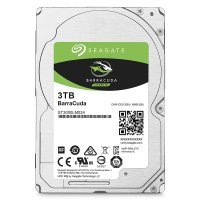 Slimmer all-in-one Desktop PC drives - 15mm
Multi-Tier Caching Technology
Silent 5400 RPM Operation
Performance up to 210MB/s
2 Year Warranty
£ 104.99 inc. vat
£112.97
save £7.98
£87.49 ex. vat
£94.14
save £6.65
View Product
QuickFind: 760585 | Mfr part code: ST3000LM024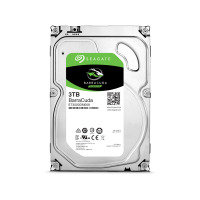 Versatile. Fast. Dependable
Advanced Power, save energy, maintain the performance
Multi-Tier Caching Technology
20 Years of Rock-Solid Desktop Innovation
QuickFind: 753877 | Mfr part code: ST3000DM008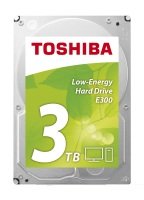 3.5" SATA
Ideal for Reliability and Extended Use
Serial ATA 6.0 Gbit/s
64MB Buffer
5400RPM Rotation Speed
QuickFind: 721592 | Mfr part code: HDWA130EZSTA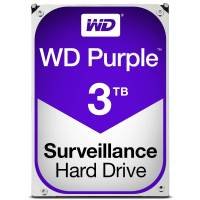 WD Purple Surveillance Hard Drive WD30PURZ
Hard drive
3 TB
internal
3.5"
£ 83.98 inc. vat
£89.99
save £6.01
£69.98 ex. vat
£74.99
save £5.01
View Product
QuickFind: 788298 | Mfr part code: WD30PURZ
3.5" SATA-III
5900RPM 64MB Cache
Optimized for high-definition consumer DVR applications
QuickFind: 580644 | Mfr part code: ST3000VM002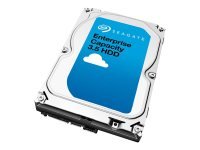 Internal Hard Drive
3TB
7200 rpm
5 years warranty
QuickFind: 758017 | Mfr part code: ST3000NM0025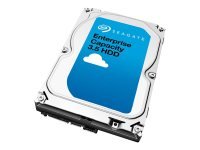 Internal Hard Drive
3TB
3.5"
7200 rpm
5 years warranty
QuickFind: 758021 | Mfr part code: ST3000NM0005
Return to top
3TB Internal Drives from Ebuyer.com
The key features to look out for when you're in the market for a new internal hard drive are capacity and reliability. Your internal storage drive is a vital component of every computer, so you need it to work hard and keep working no matter what.
Triple Your Terabytes
There was a time when the word 'terabyte' sounded futuristic and such storage potential seemed limitless. These days, internal drives with terabyte capacities are everywhere and it's due in large part to the vast number of digital products on the market.
Photo albums used to be books made out of paper and card. Now they're digital. Movies used to sit on your shelves as discs or tapes. Now they're digital. If you wanted to play a video game, you'd reach for a disc or cartridge. Now they're digital. And all of this digital content needs to live somewhere.
Ebuyer's collection of 3TB internal storage solutions are made by highly respected technology manufacturers. The latest techniques have been utilised to ensure that every model is built to perform superbly and to keep performing in any situation.
At Ebuyer, we stock a wide range of 3TB Internal Drives suitable for both business and personal use. Find your internal drive using the filters on the left of the screen. Don't forget that with Ebuyer you always get fast delivery and low prices.